The Dutch Barn
The Dutch Barn is located at the Kiersted house, home to the Saugerties Historical Society which was once a working 40 acre farm and home to the Kiersted family.
Dr. Christopher Kiersted was the first physican in Saugerties and his son served as the first supervisor of the Town of Saugerties as well as working as a surveyor and laying out the streets of the Village of Saugerties.
As your walk the property surrounding the barn you can still see the remnants of the past surrounding this historic property. The remains of silos can still be see today.
The cow flop next door still looks as it did over 100 years ago.
As the history of the Town of Saugerties began here we invite you to begin your history here ...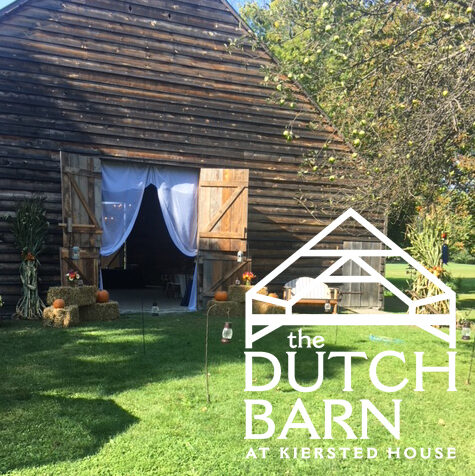 Book the Barn
Click here to check dates that we have open for your wedding or other event.