Everything You Need to Know About The Dutch Barn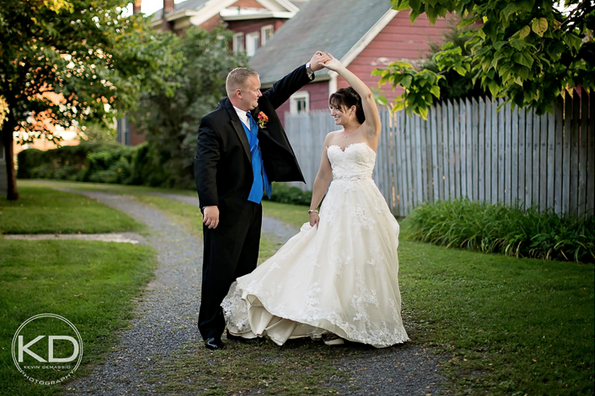 Commonly Asked Questions
What are we renting?
Rentals would include use of the barn and grounds for the day of your event. The Kiersted house is not included in the rental although we will open it for 8 hours to allow for bathroom use. We can also provide the bride one room on the main level of the Keirsted House.
Can we use candles?
No flames are allowed inside the Dutch Barn or Kiersted House. This includes bonfires, fire pits, and fireworks. Both buildings date to the 1700's making fire especially hazardous. We do allow smoking outside in a designated area.
How soon can we decorate the barn?
We allow access to the barn at least two days before the wedding. Everything must be removed and cleaned up by 3:00 pm the day following your event. Decoration of the highest beam in barn is prohibited due to liability. We are often able to assist with this, however, with enough notification. Please make any special decorating arrangements with us at least two weeks in advance.
How many people can the Dutch Barn hold?
Depending on how your event is set up we can accommodate up to 120 people.
How late can music be played?
All music/noise must end by 10:00pm as mandated by the Village of Saugerties.
Are chairs and tables provided?
The Saugerties Historical Society has approximately 80 basic black chairs available for use. At this time we provide no white chairs. We do not provide tables. Please see our Favorite Vendors section for rental companies.